Swatantra Vicharon Ka Sangraha
Collection of Independent Thoughts
Countless individuals died for an idea. But even after their death, the idea continues to incarnate itself into countless more lives. The freedom, the liberation, the independence, that we fought for and won, is our pride and will always be.
On the noble occasion of 74th Independence Day, we, at Mastertej, are featuring artworks as a combination of drawing, paintings, illustrations, write-ups, videos, audios, etc based on the theme of Independence Day.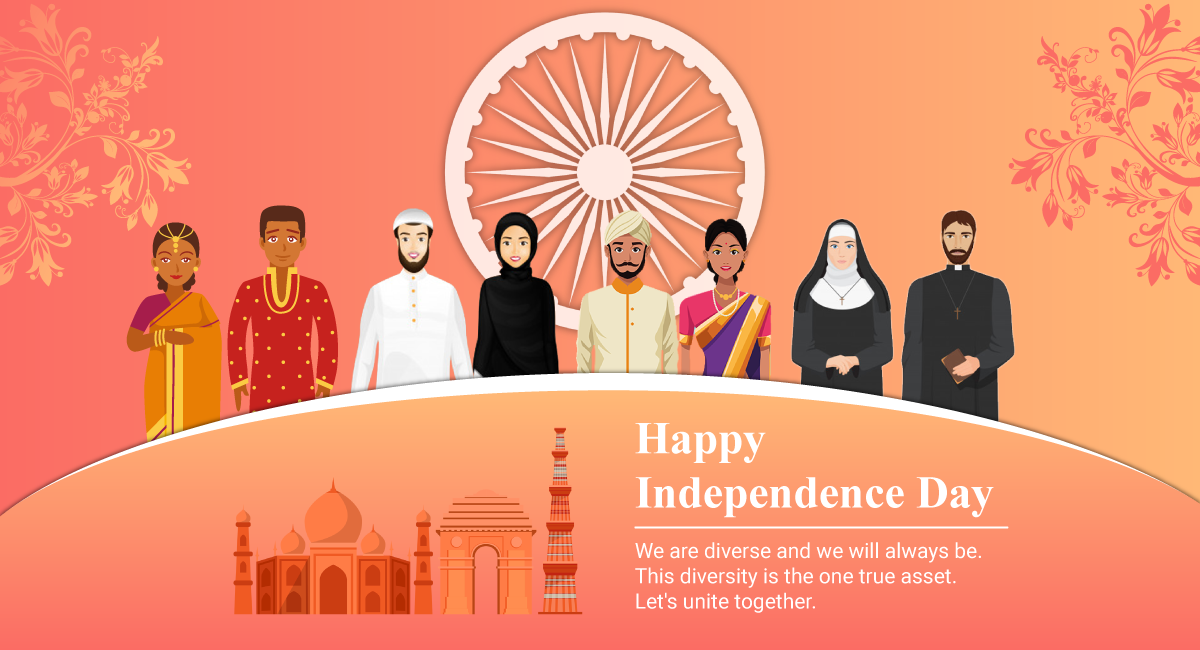 So, here we are 2020!!!!!
A complete roller coaster, badly hit by the pandemic, the darkness of all the heartbreaking news, the numbness, yet its 74th year of being Independent, 74 revolutions around the Sun, being secular and democratic!

HAPPY INDEPENDENCE DAY TO ALL THE STRONG PEOPLE!
Today, when you wake up, take pride that you have taken birth on a land, which has a legacy, strong impact and highest contribution to the world which is difficult to put in words but are to be glorified by the golden expression.
 " India gave, 'zero' to the world which resulted and took the world into the novel land of Mathematics and Statistics. The language of Stars and space wouldn't have been explicitly understood without Indians driving in the rhythms of the world of stars, space and universe. From assuming to stepping on the moon would just have been a locus of dream, if 'decimal' wasn't introduced and celebrated. India lived the very first planned, built and maintained civilization. Art, the only thing that lives forever was born and brought up in the womb of mother India"
TAKE PRIDE, BE GRATEFUL, CELEBRATE!
Every coin has two sides, Every situation has a corner, a corner that makes you wonder, the lane of questions race into the heart and it throbs with pain analyzing the reality.
74 years, What have had we dreamt of when we read and heard 'TRYST WITH DESTINY'
What it is to be free??
I will be free, when I wake up to a place,
where there is no fear,
where head is held high,
where respect is non-negotiable to all.
where we surpass power,
Power that is in knowledge, Power that is in Compassion!
Education the only medium of prosperity,
Cooperation the only emotion and reality!
Humanity our religion,
Love our Caste!
Where we believe, we rise by lifting others,
where every individual only thrives for each other's progress.
where woman worry less, smile more to be able to work so hard to walk equal to her male counterparts.
where efficiency is mannerism,
vulnerability in every racism!

Yes, I will be free,
when I wake up to this land,
this land of COMPASSION, PASSION, SELFLESSNESS and HUMANITY!
Today, while portraying this, I remember a beautiful quote addressed by
Sir. Aurobindo Ghosh,
" Work that she may prosper, Suffer that she may rejoice"
I duly respect the fact, or I have immense faith in the strength the youth of India holds, I have always understood, read and believed that,
'We young generation today have to face many challenges graver than any with which our forefathers where confronted, What is at the stake is nothing less than, whether a secular and democratic nation founded on the principles of justice, liberty, equality and fraternity, can survive in this nuclear age?

The Almighty, and Destiny has given us the privilege to answer all these momentous questions and I am so confident that when the history of this turbulent era comes to be recorded, our young men and women will be addressed as, 'REVOLUTION OF INDIA'.
WE HAVE POWER TO CHANGE, WE ARE THE CHANGE,
LET'S HOLD HANDS AGAINST EVERYTHING THAT REFRAINS US FROM WAKING UP INTO THE WORLD,
WHERE YOU FEEL FREE,
WHERE YOU FEEL INDEPENDENT!

JAI HIND!
– Tejaswini Rajendra Mogali
Educator, Writer, Influencer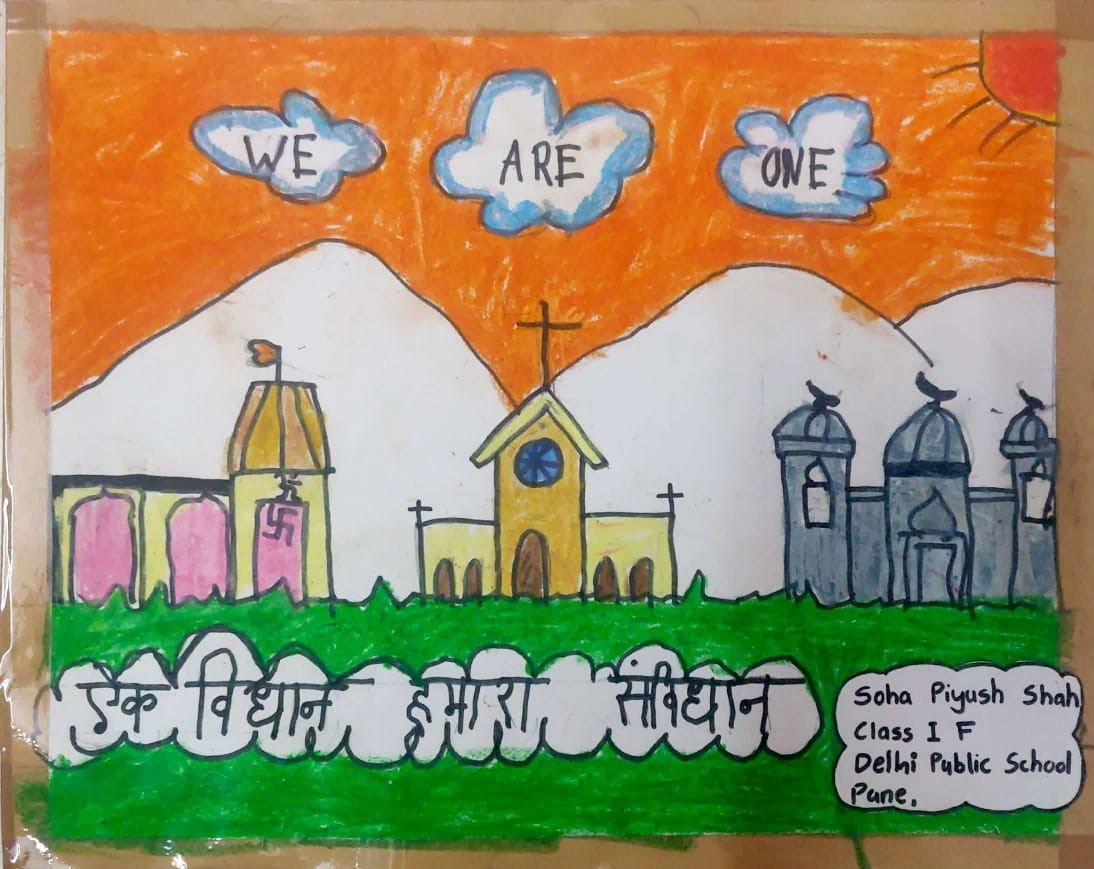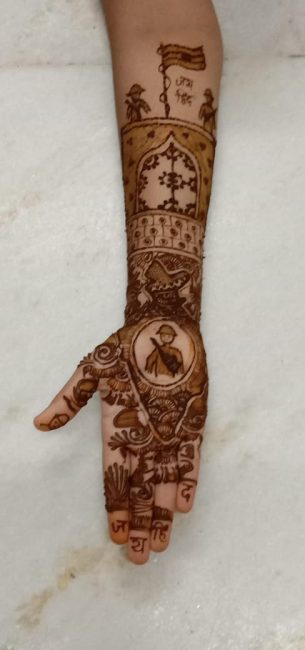 Theme and guidance by Smt. Bhavana Jain,
Shagun Mehandi Classes
(A part of Care Foundation & Shagun Pride), Mumbai.
कुछ पंक्तियाँ आज़ादी के नाम
भारत को दिलाने आज़ादी, दुबला सा मसीहा आया था,
सत्य अहिंसा पर चलने का पाठ सभी को पढ़ाया था।
धोती पहने लाठी पकड़े निकल पड़े वो डांडी मार्च,
उनके कारण आज़ादी का झंडा है लहरता आज।
स्वतंत्रता की गूंज तो अब हर ओर सुनाई देती है,
हिन्दू, मुस्लिम, सिख, इसाई सबको एक वो करती है।
तो आओ सब मिल एक साथ, भारत की बढ़ाएं शान,
सलाम करें तिरंगे को, और गाएं राष्ट्रगान।
जय हिंद।
Dance Choreographer
Founder of Rhythmic Dance Classes
Mastertej would like to thank all the contributors who participated in this activity. Your efforts and creativity are praiseworthy.