Steps to follow:
Step 1    : Login to your webmail using Username & Password provided.
Step 2   : After successful login go to settings on the right top.

Step 3    : In settings, go on to identities.
Step 4    : In identities select your identity.
Step 5    :  Edit Identity window will appear where one can set up their signature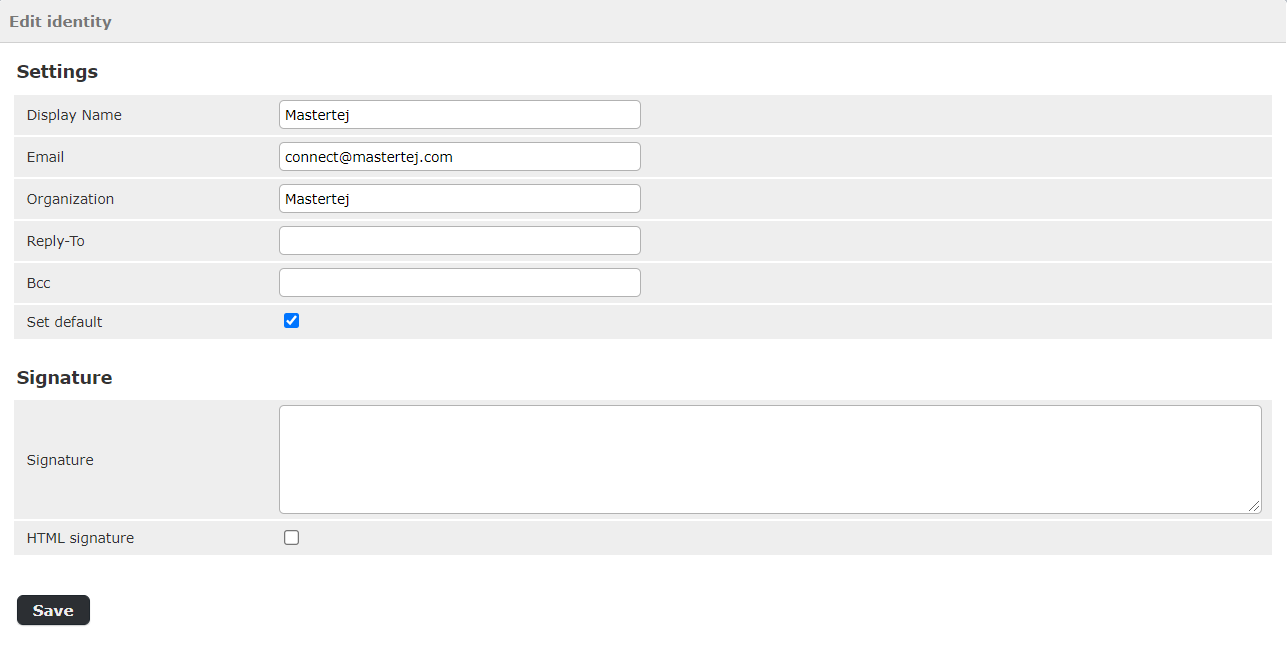 Step 6   : Signature can be added using HTML by checking on the HTML Signature from where we can put images, videos, links etc as signature.

Step 7   : Once signature is set, save the Edit Identity window. And hence one's Signature is set for their webmail.