Step 1    : Login to HubSpot
Step 2   : After successful Login go to marketing on top header menu on your dashboard.

Step 3  : Select Forms from dropdown menu on marketing
Step 4  : Now Click On Create form on top right corner
Step 5  : Choose your Form type (Embedded Form) & Click Next on top right.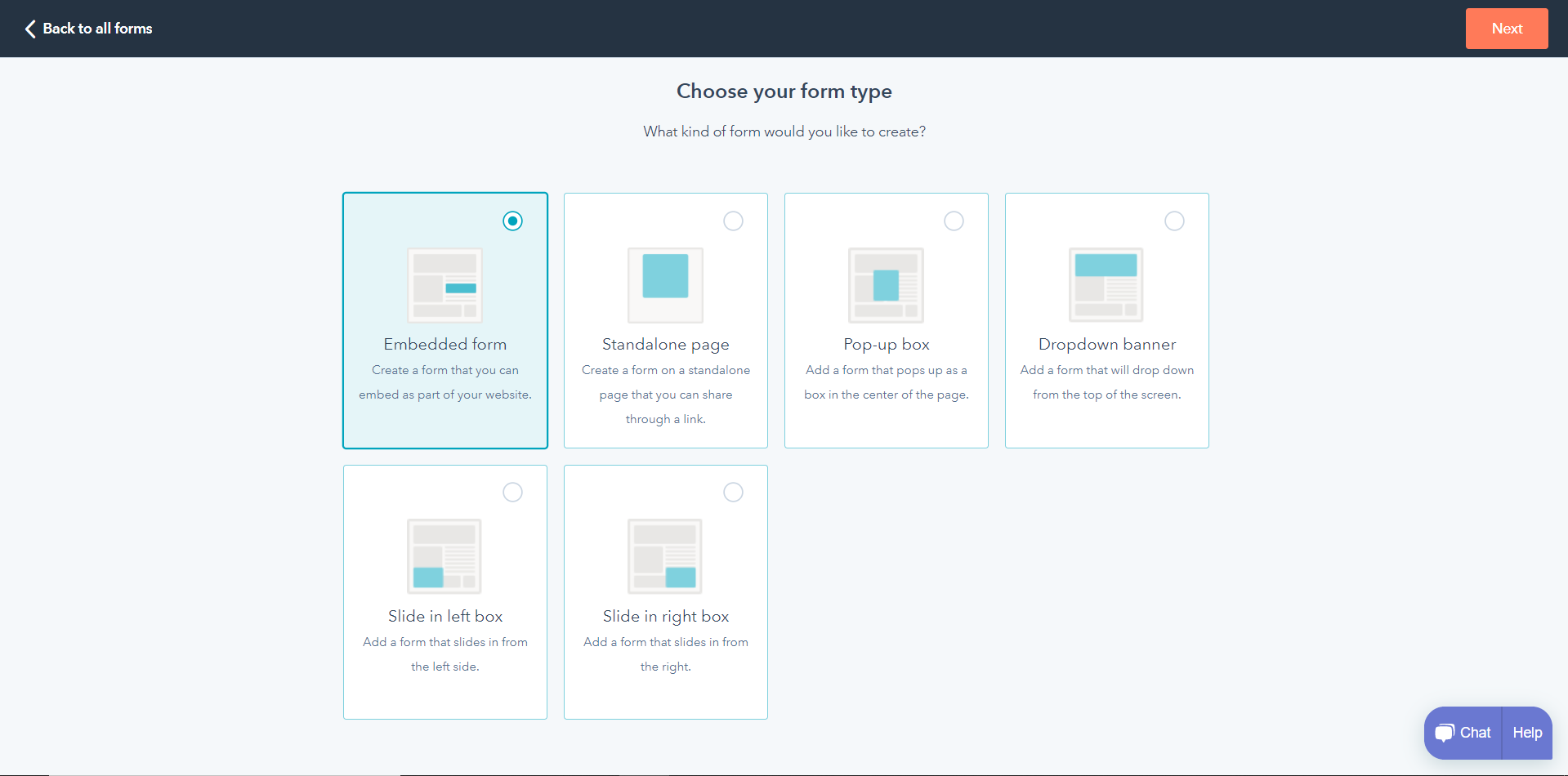 Step 6  : Select Template (Blank Template) & Click Start on top right.
Step 7  : Now using edit symbol Edit your form name.

Step 8 : Now Drag-Drop the required fields for your form.
Step 9 : Dropped fields are editable with an edit symbol on it. (Do the changes according to you) and click done on the left top.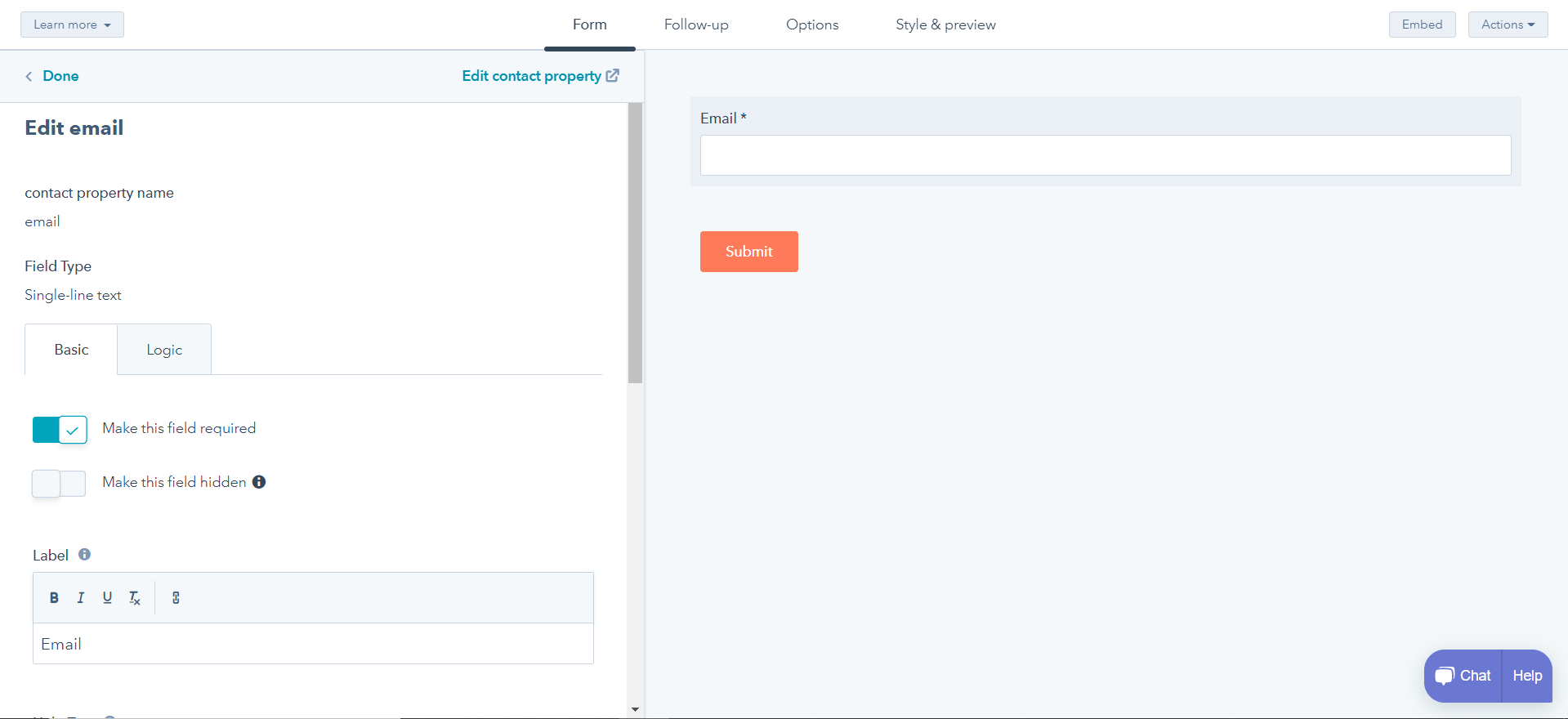 Step 10 : Once you are done creating your form click update on top right.

Step 11 : Now you can share your form using share link or can get Embed Code.
Step 12 : Copy Embed code and use it as html code on your desired page/post.